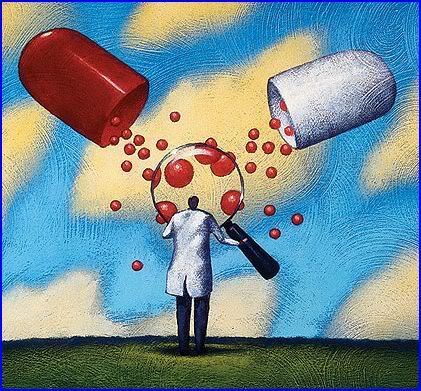 Welcome to The Dysautonomia Connection (TDC)! To ensure every members safety and to make the message board enjoyable for everyone, we ask that all members follow the following rules.
Respect For Others
Please be kind and respectful to one another. The Dysautonomia Connection was created to help Dysautonomia patients (as well as their friends and family members) to form friendships (or as we like to call them – connections!) while giving and receiving advice and support.
We also ask that you do not post about another members hospitalization or any other medical update with out their permission.
And lastly, no bashing other members. If a problem arises with another member, please report the issue with an administrator or moderator and they will handle the situation as quickly as possible. Please do not attempt to resolve the issue yourself as this may escalate the situation even more.
Sharing & Posting of Personal Information
We ask all members to NEVER post anywhere on the message board your personal information. This includes: your LAST name, phone number(s), home or work address, and email address etc.
PLEASE remember to also NEVER give out your personal information to anyone you have just started talking with on TDC, someone you haven't talked to on the phone/skype/AIM, or someone who you feel uncomfortable sharing information with. For members under 18, if you are not sure if the person you want to share contact info with is "safe" please ALWAYS feel free to ask an admin and we can help you out.
* If you would like to share email addresses etc, please send the member a personal message.
* All members under the age of 18, please remember to ask your parents if they are alright with you giving your personal information to others before you do so. Also remember that when you are giving out your personal information, you are doing so at your own risk. TDC cannot take responsibility for any problems that come from personal info exchanges.
* Remember that this is an internet forum, which means anyone can join, and "pretend" to be someone they are not. It is very easy to lie on the internet, and even a photo does not prove the person is "safe" or that they are the age that they say they are.This also includes DOCTOR INFORMATION. DO NOT post the phone numbers of any doctors that you currently have or have had in the past. Also, DO NOT post their office address.
* When posting or receiving doctor recommendations, please use your personal judgment. We, at TDC, cannot verify that every doctor who is suggested by members will always be a credible physician.
We currently have 3 administrators, 3 moderators and a Teen Youth Group Leader.  We will do our best to keep TDC safe. However, we ask you to always do your best to be "internet safe."
No Cursing / Foul Language
We ask you to refrain from cursing and using foul language. Please keep in mind that TDC is a message board that is intended for ALL ages.
Flashing, Sparkly, & Fast Moving Pictures
Dysautonomia patients (as well as some other health conditions that coincide with Dysautonomia) have a great sensitivity to flashing, sparkly, and fast moving avatars or pictures. These items can cause seizures and make other health conditions "flare up" – or to become worse. They can also cause headaches, eye aches etc….
TDC will not allow flashing lights, sparkly, and fast moving objects in signatures/avatars. This way everyone who has eye issues or are prone to seizures on this site feel safe and comfortable coming here for support and advice.
The Dysautonomia Connection and Medical Advice
Please remember that everything you see posted on the boards does not come from medical professionals. It is extremely important to your health that you discuss anything and everything with your doctor(s) before trying anything that you see discussed on TDC – no matter what it is, or how small it may be. Even the smallest change to your lifestyle can send you into a Dysautonomia "crash" which we know is no fun!
It is OK to tell a member that you believe it is time to visit their doctor.It is NOT OK to tell a member that they should take a specific "concoction" of medications (even herbal supplements or vitamins – they MUST check with their doctor first)
However, it is OK to tell a member that you treated a similar diagnosis with specific medications.
When Making a Post or Reply
Please do not type your posts or replies in all caps. When people post like this, it can come off to others as shouting and is also very difficult to read.
Ex: PLEASE DO NOT TYPE YOUR POSTS OR REPLIES IN ALL CAPITAL LETTERS. WHEN PEOPLE WRITE LIKE THIS, IT CAN COME OFF TO OTHERS AS SHOUTING AND IS ALSO VERY DIFFICULT TO READ.
Moderators and Editing Posts
TDC Moderators and Administrators may edit your posts or replies because they may feel it is going against TDC rules. We will always send you a PM notifying you that we edited your post and why we felt we had too.
Moderators and Closing Threads
If there is an argument going on in a thread, and it does not dissolve the moderators have the right to permanently close the thread. Closing threads does not mean deleting, but it prevent members from making further replies.
Mods and Admins Deleting Posts / Threads
TDC Mods and Admins will ONLY ever delete posts or entire threads if it is spam or if the thread is getting completely way out of line and is extremely hurtful to our members or guests viewing our message board. Unless it is spam, we never want to have to delete a post or thread and we have faith in our members to help us not have to!
TDC would like to stress that everyone is responsible for their own actions and decisions and therefore, we will not be held liable for decisions that you make on our forum.